Do You Need Storm Damage Restoration?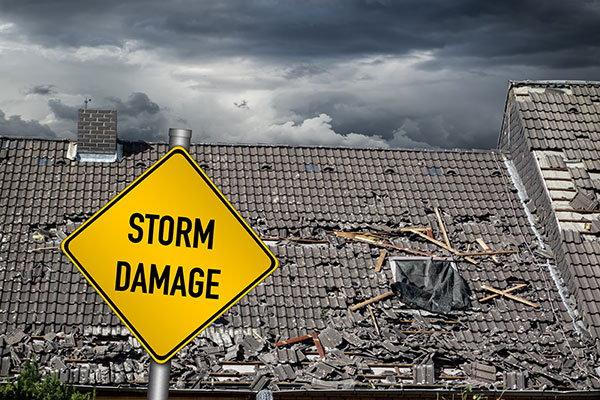 A severe thunderstorm – or worse, a tornado – roared through your community last night, and your roof took a beating. Strong winds shook your house. You heard hail and saw plenty of rain flying around. There were lightning strikes, too, and they seemed very close.
You gazed up at your roof to see if it sustained damage, but you're not sure what damage actually looks like. Is that a leak? Those shingles look dented, probably by hail. Is that serious? Does your roof need storm damage restoration? To answer that, climbing a ladder for a closer look is necessary. Rather than doing this yourself and risking a fall, count on the pros at Innovation Roofing & Restoration, LLC, to do the work on your behalf.
Let Our Experts Provide a Free Inspection
Climbing a ladder to the roof is dangerous, unless you are a roofing professional who knows the right techniques. At Innovation Roofing & Restoration, our roofing experts know exactly what to look for when it comes to damage from severe weather.
We will examine the entire surface of your roof, along with flashing, gutters and siding. We can spot a leak and figure out where it originated, which is not always in the same location where you see the water damage. Hail-bruised shingles may need replacing, and shingles lifted by strong wind may need repair. Identifying problems accurately will let you know whether you need minor roof repair or extensive storm damage restoration.
The good news is that most homeowner's insurance policies cover damage resulting from storms. There's even more good news. Innovation Roofing & Restoration can help you with filing an insurance claim for compensation for repairs.
Don't Delay – Contact Us Today
Before those leaks result in flooding in your attic that ruins your family mementoes or causes water stains on your walls and ceiling, resulting in expensive repairs, call Innovation Roofing & Restoration, LLC, at (303) 465-2095 or fill out the online form to schedule an inspection. We complete storm damage restoration quickly and thoroughly, so that your home receives the protection it needs before the next storm arrives. Se habla español.